Make a Festive Christmas Mantel Swag!
Today I'm sharing a really fun and festive holiday project over on the Lowe's blog! I really love using fresh greens in my holiday decor, so this year I decided to decorate my mantel with a DIY Christmas Evergreen Swag. I got my inspiration from Lowe's new Comfort & Joy décor theme.
Sometimes it's hard to find the exact decor and look that we want for our homes, so now I just make my own! With some simple supplies like ornaments, ribbon and fresh evergreens that you can purchase purchase online or at your local Lowe's, you can create the project you've been dreaming of! Don't be afraid to tackle projects like this Christmas swag, because they are a lot easier than you might think. With the proper tools and some creative ideas, you can bring your Christmas project to life!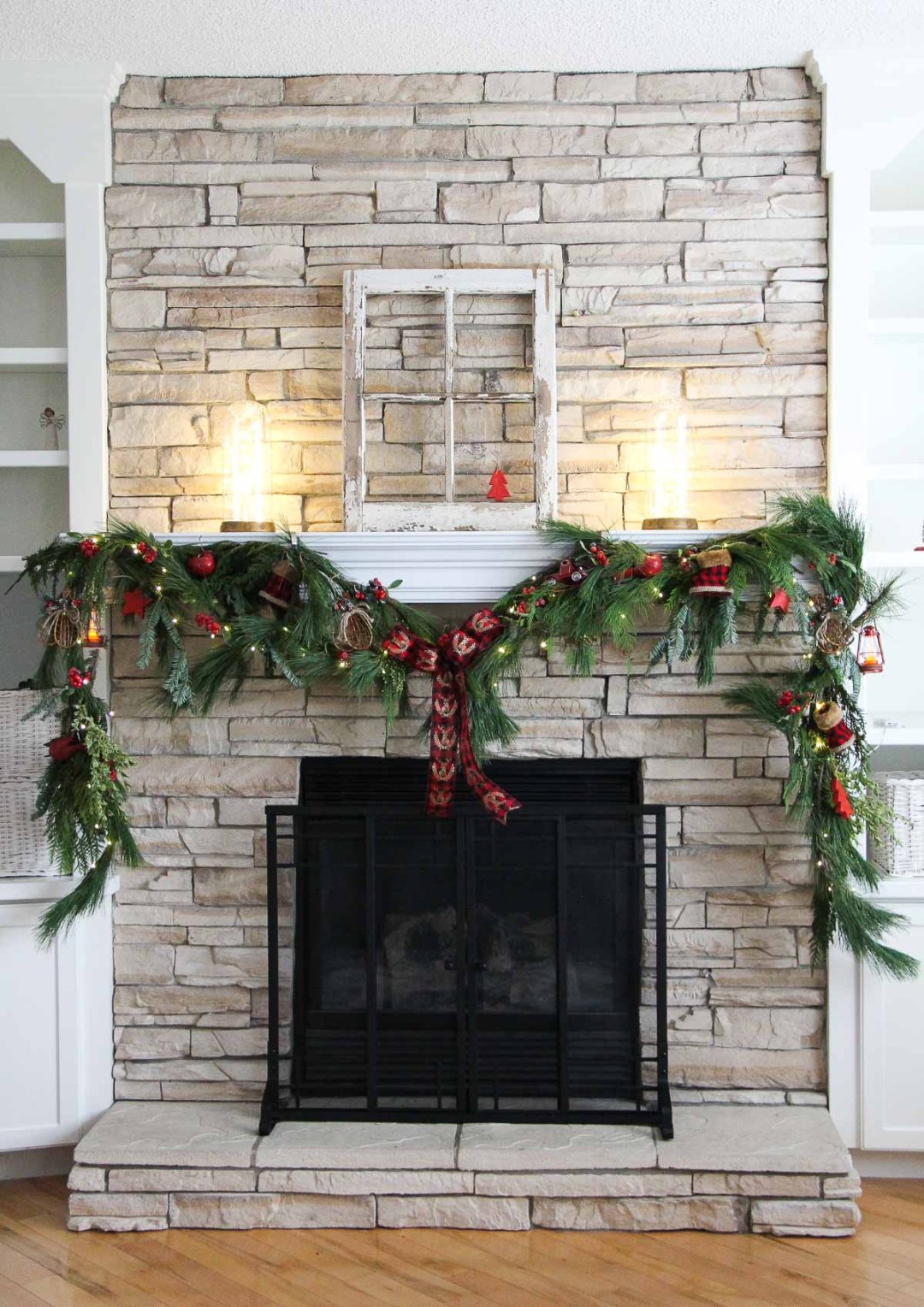 .
Step by Step Instructions for an Evergreen Christmas Mantel Swag
I'm sharing the step by step instructions on how to create this DIY Fresh Evergreen Mantel Swag, over on the Lowe's blog today. So if you've ever thought about making your own evergreen project, stop by to see how I made it!
You can read my full Comfort & Joy Christmas Mantel post here.
For more inspiration follow Lowe's on social media /Facebook / Instagram / Twitter / Pinterest
Have a very Merry day!
Disclosure: I am working with and am compensated by Lowe's Canada, to bring you some decor projects for the holiday season. All ideas, projects, thoughts, opinions and such are my own.